Smart Automatic Self Cleaning Cat Litter Box Bactericidal Capsule Cat Toilet
Long-distance control automatic cleaning and sterilization cat litter box. Keep your cat more comfortable and healthier and you can pay attention to the pet's health anytime. 

Product Details:

Automatic Cleaning And Sterilization: Smart litter box automatically clean up the feces after cat defecation and automatically sterilize and disinfect after the cleaning is completed. Now, start a smart pet life to make your pet and family healthier.
Long-distance Control: With WIFI network, you can monitor the device status for one-key remote control at any time through the mobile phone APP no matter where you are, which is very simple to use. You can also analyze the health status of your cat through the data recorded by the device, paying attention to the pet's health in time.
Large Space: This litter box can meet the needs of large cats. It can be filled with 6L of cat litter and can be used for a long time. Just replace trash bags regularly and no need to worry your pets when traveling.
Omnidirectional Infrared Sensor: If the equipment senses that a cat is gently entering or stepping on it during operation, it will stop running immediately until the cat leaves the cabin and continue to run to complete cleaning. To ensure that cat leave safely, it will intelligently delay the cleaning operation for 3 seconds to avoid accidental injury like electric shocks to the pet.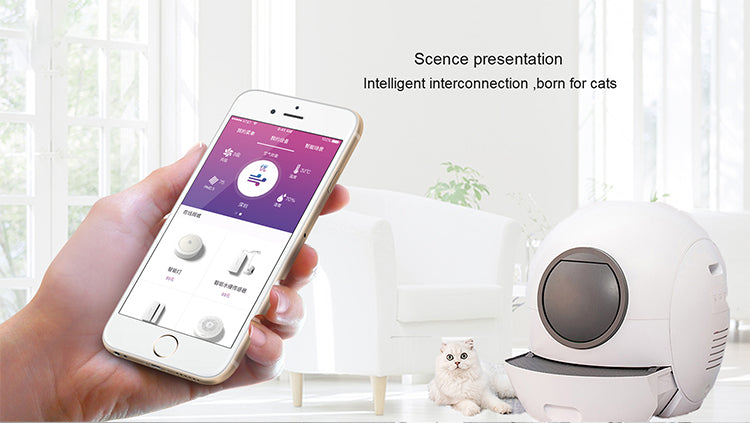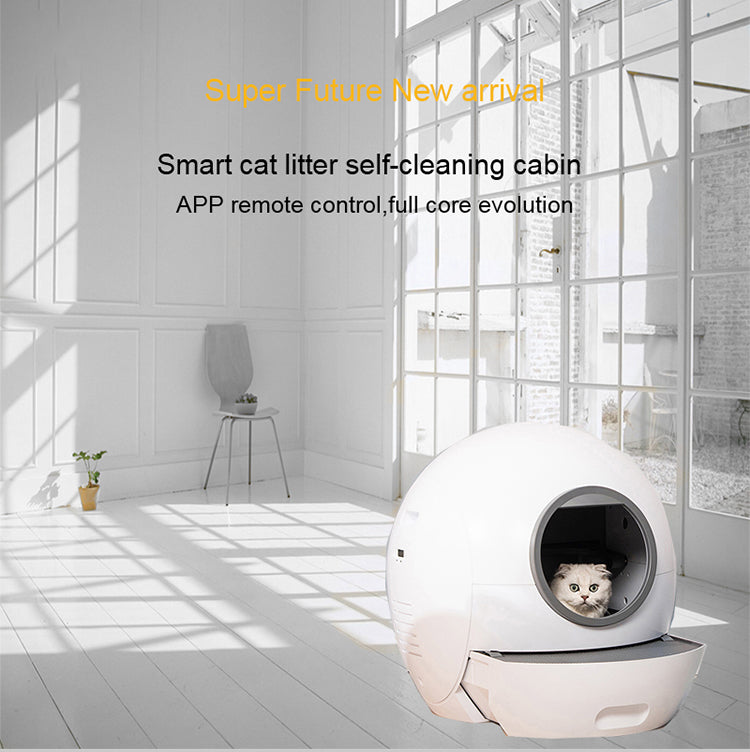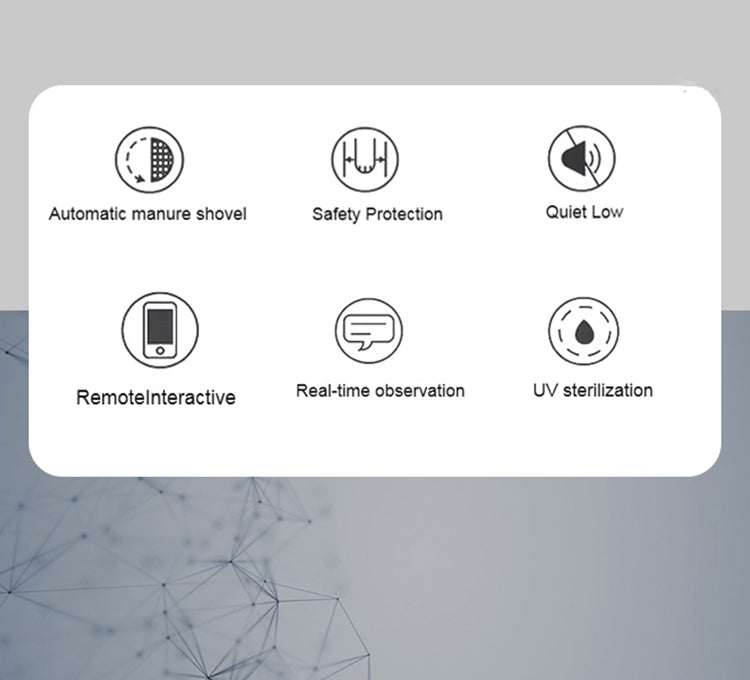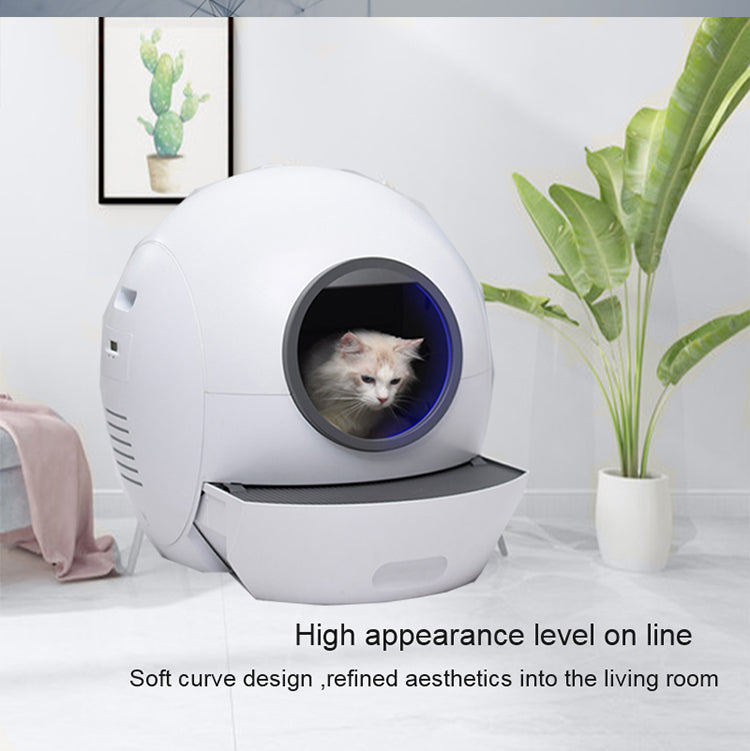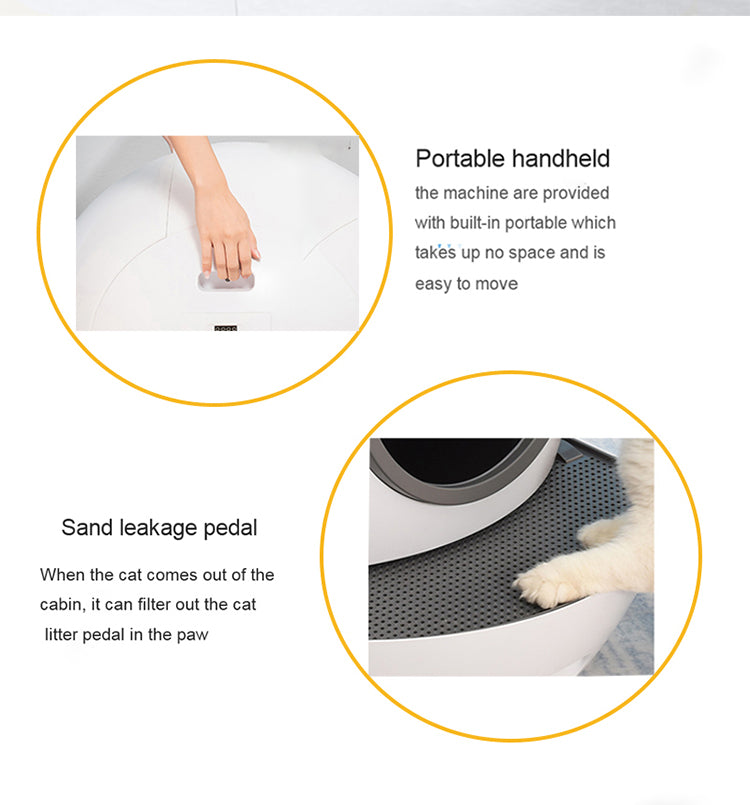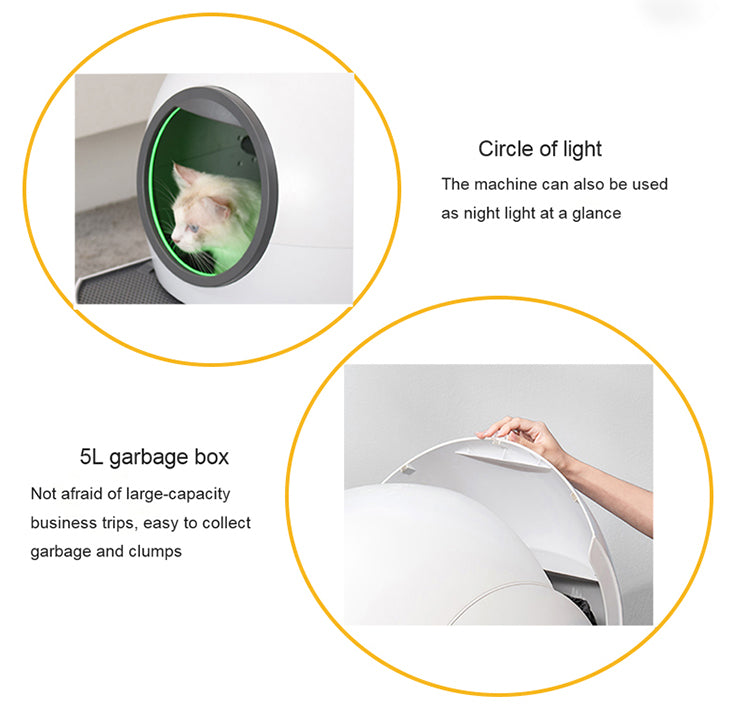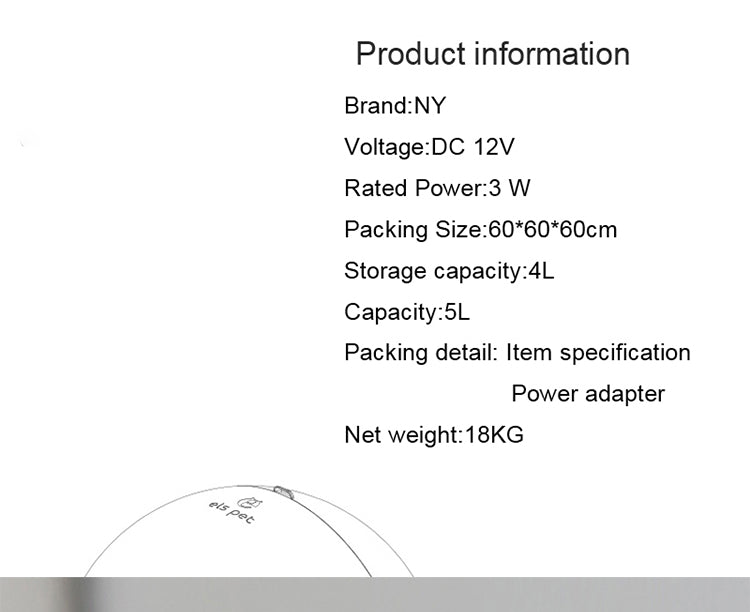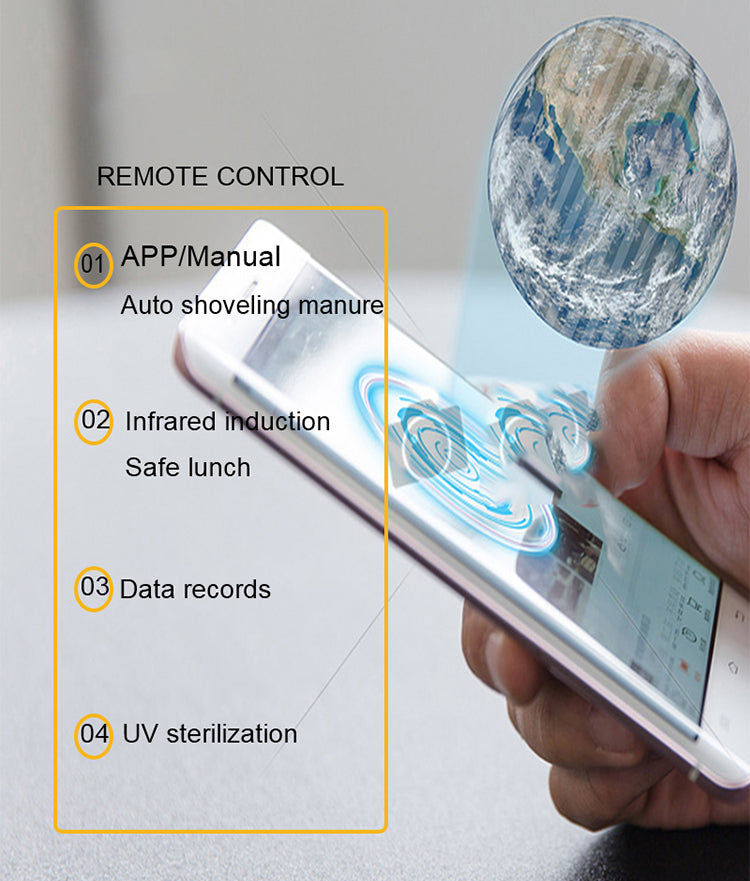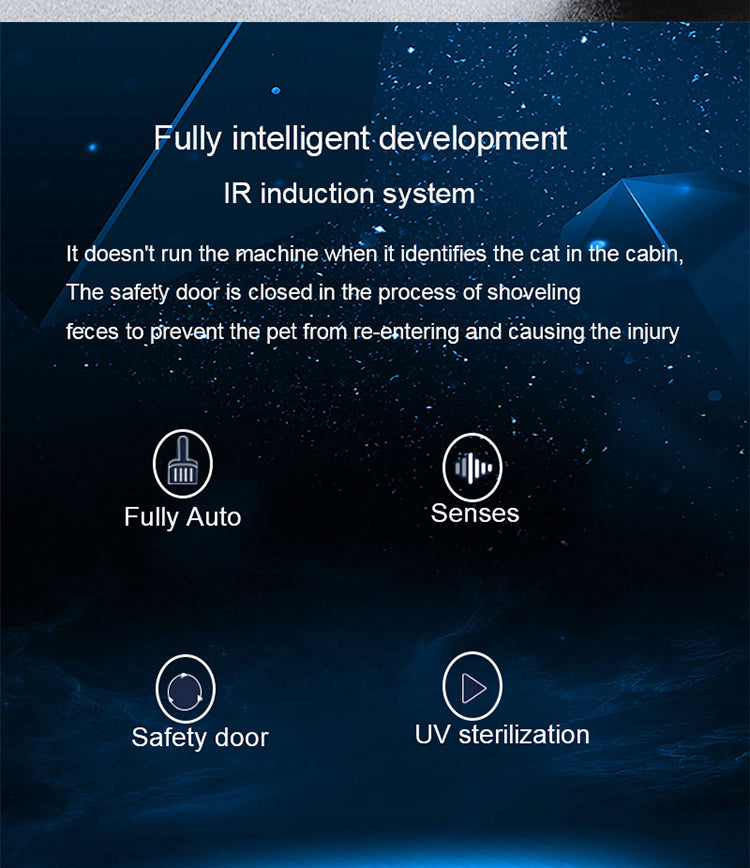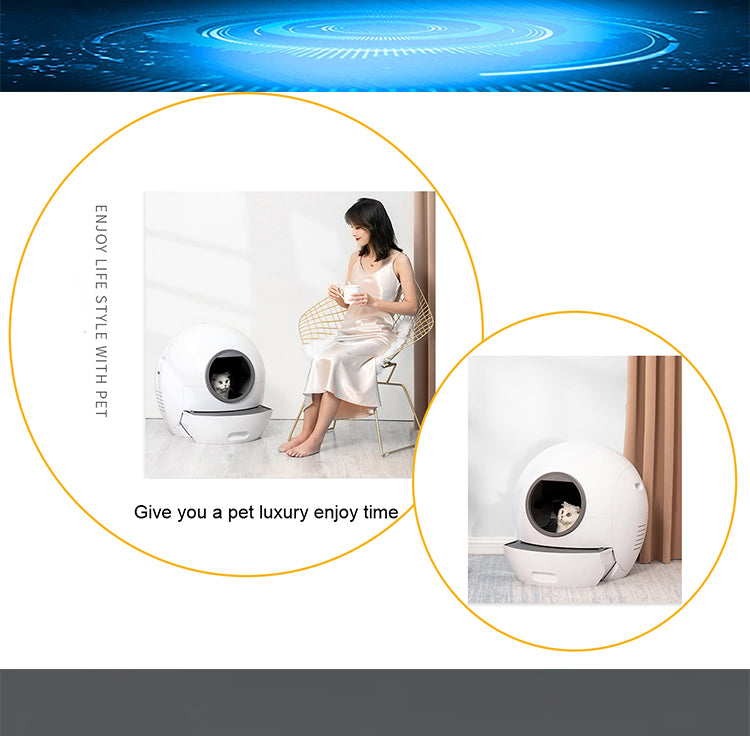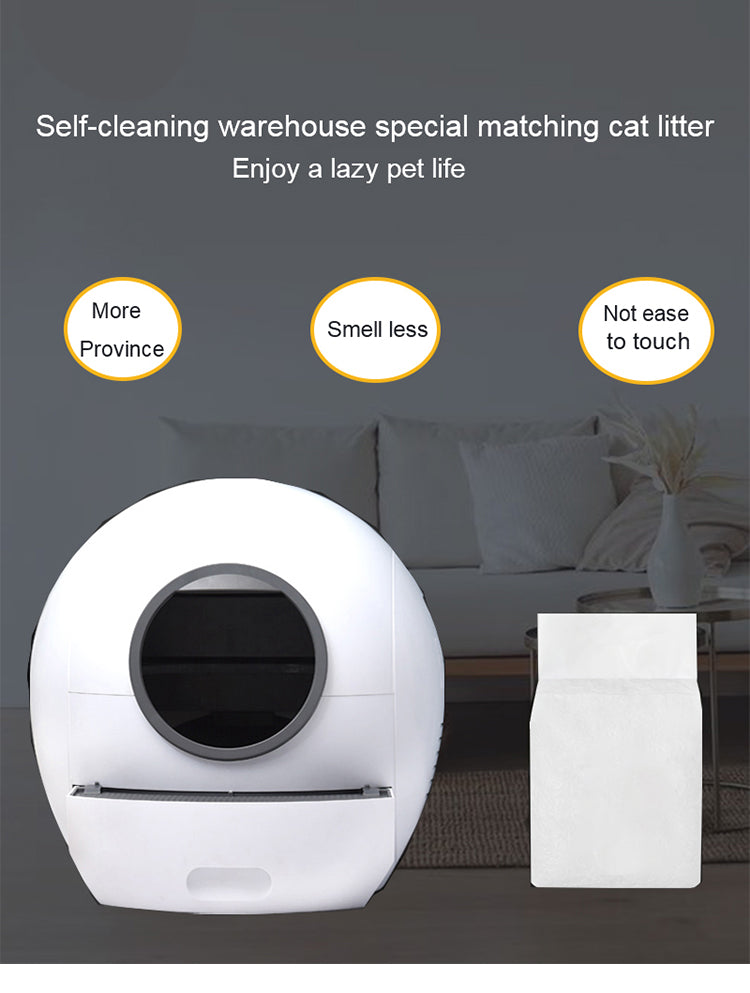 Share